FINLAND'S MARKO ANTTILA CELEBRATES AFTER SCORING THE GAME-WINNING GOAL AGAINST CANADA IN THE GOLD MEDAL GAME 
Finland, with only two players who spent time on a NHL roster, had not won the Gold Medal since 2011
Photo Credit: Joe Klamar / AFP / Getty Images
Finland beat Canada 3-1 on May 26, 2019 to win the World Hockey Championship at sold-out Ondrej Nepela Arena in Bratislave, Slovakia. It was Finland's first Gold Medal in seven years and Canada's second Silver Medal in three years.
Canada took a 1-0 lead with 9:58 left to play in the first period.  The score was by Shea Theodore, a 23-year-old defenseman from Langley, B.C.  Canada outshot Finland 15-9 in the first period.
With 2:15 left in the second period Finland's Marko Anttila, the team captain, tied the game at one each. The goal came 20 seconds into a powerplay.  Theodore had been called for tripping Anttila.
Anttila put the Finns up 2-1 with 2:35 into the third period, during which Canada outshot Finland 21-3.  Harri Personen scored to put the Finns up 3-1 with 4:06 to play in the game.  When the final buzzer sounded the Finns swarmed goalkeeper Kevin Lankinen to celebrate their hard-won victory.
Finland beat two-time defending champion Sweden in the quarterfinal before beating an undefeated Russian team in a semi final game.  Russia beat Czech Republic 3-2 in a shootout for the Bronze Medal.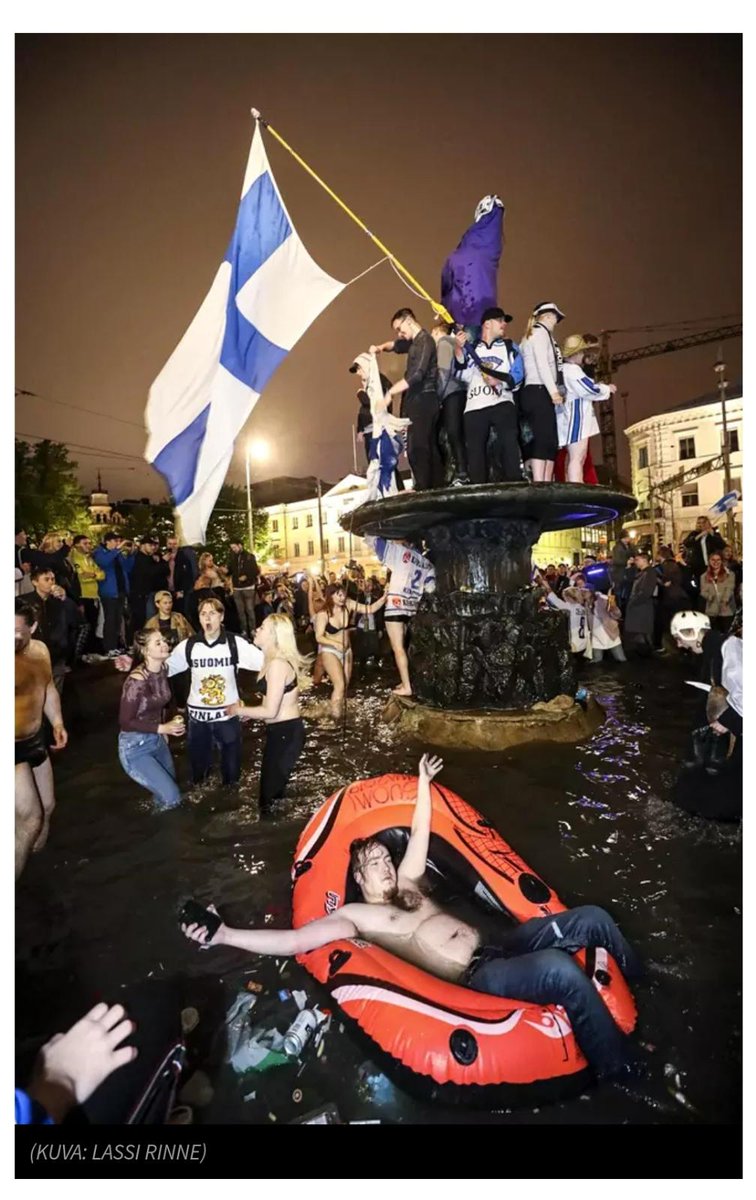 FINNISH FANS CELEBRATE AT THE HELSINKI MARKET SQUARE FOUNTAIN AFTER THE GOLD MEDAL GAME WITH CANADA 
It was 1 a.m. in Helsinki when the celebrations began
Photo Credit: Jarno Tupala